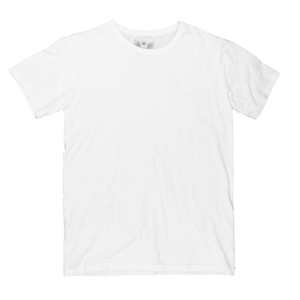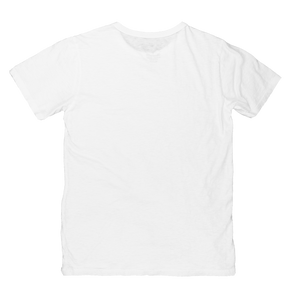 Our slim-fit WQ Premium slub tees are all super-soft and custom washed for a rumpled, relaxed look that you can easily dress up or down.  Same cut/fit as our Premium Basic crinkle tees. Each garment is unique, with it's own variations & characteristics in the dye treatment that lend to it's simple and wearable appeal. 
100% Ringspun slub cotton. Pre-shrunk, no shrinkage.
Made in Los Angeles, CA U.S.A. 
Our tees are fitted, for a looser fit please order one size up.
Size Guide
SIZE

CHEST

A

INCHES

BODY LENGTH

B

INCHES
S
18

27

M
19

27 1/2

L
20

28

XL
21 1/2

29

2XL
22 1/2

30

Measurement may vary +/- 1" in each direction
How to measure
To choose the correct size for you, measure your body as follows:
1.  Chest - measure around the fullest part, place the tape close under the arms and make sure the tape is flat across the back
2.  Waist - measure around natural waistline
Fabric + Care
 100% Cotton
 Machine Wash Cold
 Tumble Dry Low
 Do Not Bleach
Wicked Quick Guarantee
1. Free & easy returns
If you are not 100% satisfied with your purchase for any reason, you can return it within 15 days. Excludes International Orders and items marked Final Sale.
2. Safe with us
Our website is 100% verified and all transaction and customer info is securely encrypted with the latest technology.
3. Have a question?
FAQ
Do you provide our customer information to anyone else?
Absolutely not. The only people who have access to customer information are those working for Wicked Quick or on behalf of Wicked Quick to ship our products to you.
How long does it take to receive an order in the US?
Typically we ship within 1 to 2 business days of receiving an order. However, during peak seasons or during our occasional sales, this may take a day or two longer. If you are in a hurry, please send a note with the order (there is a field for comments) or separately and we can speed you along.
How long does it take to receive an order outside the US?
Typically it takes 5 to 15 business days. However, this depends mostly on your country and customs in your country. Typically the product leaves the US within 1 to 5 business days. It takes another day or two to reach your country. Then depending on your post office and customs it can take anywhere from 3 to 4 days more...or we have seen it take 45 days. That is rare, but it has happened.
What happens if I don't receive a confirmation email and/or an email from you that the product has shipped?
Email us at customerservice@wickedquick.com.
What happens if I have given the product enough time to arrive and it hasn't?
Email us and we will track and and problem solve with you. You are our customer we work hard to make everything right and make you happy. Email us at customerservice@wickedquick.com.
Can I return products?
Yes, see our shipping policy for details. But in short, if it does not fit or you don't like the fit you can exchange it or return it for your money back. If you return it, typically you pay for return shipping. If you exchange it typically we pay for shipping. Email us and we'll work with you customerservice@wickedquick.com.
Who do we contact if we have more questions about products?
Email customerservice@wickedquick.com . We should get back to you within one business day.